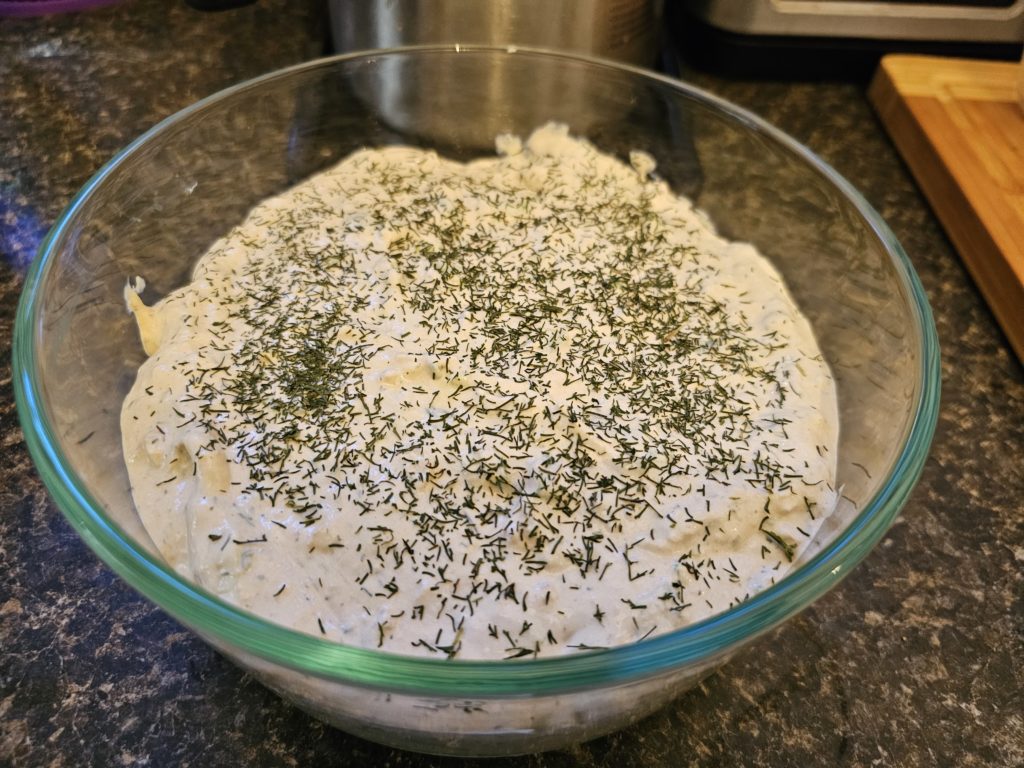 2 (15 1/2 oz.) cans pink salmon, drained well
16 oz. cream cheese, softened
2 tbsp. lemon juice
4 tbsp. green onion, finely chopped
2 tbsp. horseradish (more or less to taste)
1 tbsp. dried dill weed (additional to dust over top)
2 tsp. liquid smoke
Drain salmon very well. Remove bones and skin. Using a hand mixer on low, combine all ingredients until well blended. Place in serving bowl and dust with additional dill weed. Cover and refrigerate until ready to serve. Remove from refrigerator and allow to sit at room temperature about 5 minutes before serving to ease spreading.
Serve with crackers. .