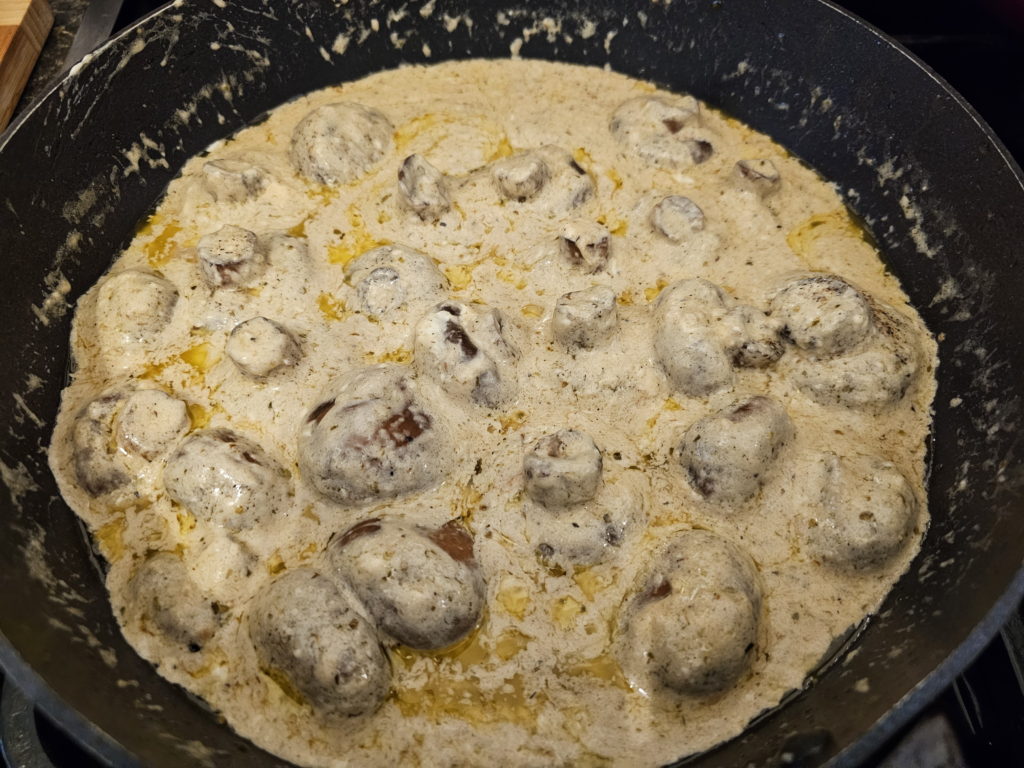 Perfect for an appetizer or a side dish, these "Alfredo-esque" Garlic Parmesan Mushrooms are a breeze to make and delightful to eat!
4 tablespoons unsalted butter
2 tablespoon olive oil
8 cloves of garlic, minced
1.5 lb whole baby bella mushrooms
1 cup heavy cream
8 oz Neufchâtel cheese, softened
⅓ cup fresh grated parmesan cheese (more or less according to your tastes)
¼ teaspoon onion powder
¾ teaspoon dried oregano
salt and pepper, to taste
Rinse and clean the mushrooms and pat dry. Melt butter and olive oil in a skillet over medium heat then add mushrooms and cook until browned, around 10-12 minutes. Add garlic, cream, Neufchâtel cheese, parmesan, onion powder, and oregano and cook for 5 – 10 minutes, until sauce is thick and creamy. Salt and pepper to taste.
The sauce makes an excellent dipping sauce for spanakopita, or other appetizers.